Welcome to Heatherwood Middle School PTA
Supporting our students, teachers, and school!
The Heatherwood Parent Teacher Association (PTA) is made up of parent volunteers at Heatherwood Middle School in Mill Creek, WA collaborating with school staff, students and administration within the Everett School District to support our mission to provide programs and services that will enhance the learning environment, to help ensure our school and classrooms are equipped for both teaching and learning, and to work closely with our school principal to best determine how and where PTA can help.  No matter what program, service, or event our PTA is sponsoring, the goal is to benefit our children!
Keep up to date with our Hawk Weekly Newsletter!

Check it out! You can donate to our PTA and purchase a PTA membership. Click HERE to be taken to our store!
Like us and follow us
Want the most up to date information on what's going on? Follow us on Instagram and like our Facebook page!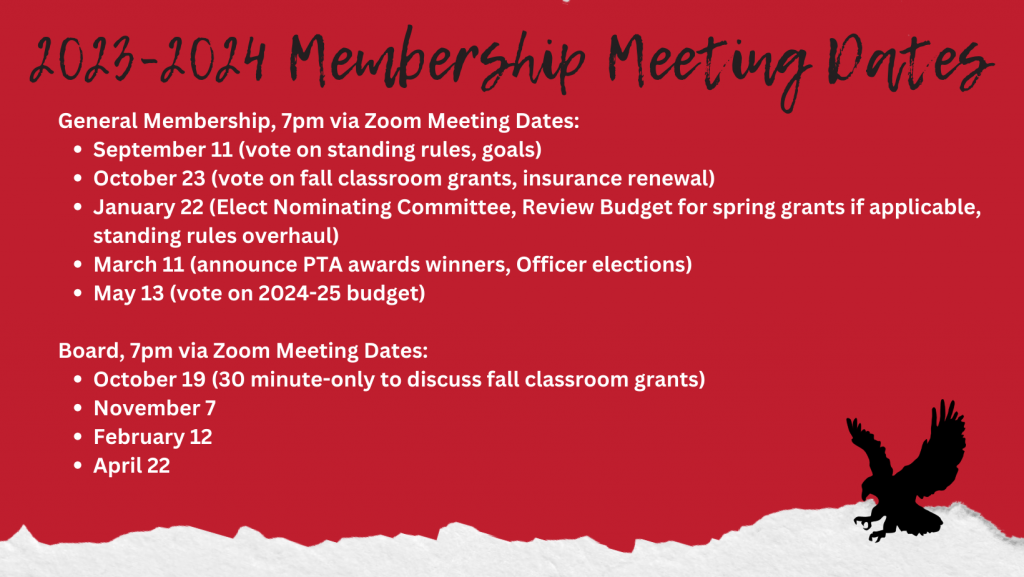 Join Now!
Our PTA is strongest when all of our families are represented. If you are already a member, THANK YOU! If you haven't yet joined, please do. We welcome all Heatherwood families at our events and meetings, but membership helps increase our ability to advocate for our school and our students.