PTA Membership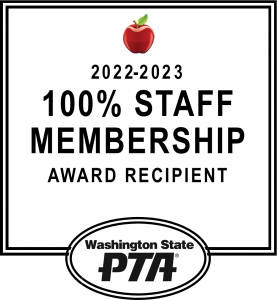 Our membership goal is 252 members, please join today!
Thank you to everyone who has become a member so far this year. YOU are the reason our PTA achieved this award! If you haven't yet signed up for a PTA membership, please consider joining today! By doing so, you are demonstrating your support for our PTA and all if does for Heatherwood Middle School.
You can support the PTA by purchasing a PTA membership. Local PTA memberships provide us with a voice at the National PTA level to advocate for our students through the establishment of vital programs and the legislation. You will also receive our exclusive Heatherwood PTA weekly newsletter and discounts for products and services in our area! Please also attend our upcoming PTA meetings. During most meetings you will hear from our Principal or our Vice Principal, who will provide school updates and answer any questions you may have.
PTA memberships can be purchased on our store. If you are unable to purchase online, you may also print our membership form and mail it to the school, to our attention, with a check made payable to HMS PTA.
Mailing address:
Heatherwood Middle School
ATTN: HMS PTA
1419 Trillium Blvd. SE
Mill Creek, WA, 98012
The purpose of a PTA is to make every child's potential a reality by engaging and empowering families and communities to advocate for all children. By joining, you gain the opportunity to meet and stay connected with our school's community, show our children that you believe in their school and their education, as well as providing a voice and a vote for our children. We typically meet once a month for either a general membership meeting or a board meeting. All of our meeting dates will be posted on our calendar.
Heatherwood PTA's goal is 100% membership, meaning every student is covered by a paid Heatherwood PTA member. With our active and supportive members we look forward to an amazing school year! The easiest way to be a part of our PTA is to become a member. Even though you are not obligated to volunteer, Heatherwood PTA needs your helping hands and fresh ideas for our various programs:
Enrichment Assemblies
Field Day Volunteer Support
8th Grade Celebration and Dance
Multicultural Night
Book Fair
Socials
Staff Appreciation Lunches
Classroom Grant Funding
School-Wide Community Events
PTA Membership (purchase on our store!)
Each membership includes discounts from many local and national retailers. If you have not yet purchased a membership you can do so on our online store.
One adult in household, $14
Three family members (at least one adult) in household, $30
Heatherwood PTA Staff Membership, $10
Heatherwood PTA Student Membership, $10
If you would prefer to view and print our membership forms and return them to school with your student or drop them in the PTA box in the office instead of purchasing your membership online you may do so by clicking on the below link.
If you have any questions about a Heatherwood PTA membership please contact membership@heatherwoodpta.org.
We also invite you to learn more about the Everett School District Special Education PTSA. This PTSA provides a voice and advocacy for all children, with a particular interest in those served by special education. Meetings are generally held on the first Wednesday of the month.